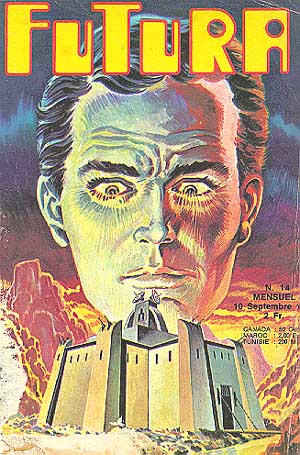 THE TELEPATH



Writer: Claude-Jacques Legrand
Artist: Annibale Casabianca (eps. 1-16); Yves Chantereau (eps. 17-18)

Jaleb was accidentally left behind on Earth by his parents, members of a Galactic Federation of telepathic races. Adopted by the Jellicoe family, Jaleb grows up to become a telepath, unaware of his alien origins. He eventually stumbles upon the existence of alien observers from the Federation on Earth. He then embarks upon a quest to find his people, crossing paths with other Earth-born telepaths and fighting crime. Reunited with his people, Jaleb becomes involved in a civil war between the "Legalists" (led by the powerful Brandon Muir), who are against equal rights for non-telepaths (dubbed "underpeople") and the "Idealists" (including Jaleb's girl-friend, Xani), who support their struggle for equality.


The Stories

from "Futura" Magazine


1. Jaleb le Telepathe [Jaleb The Telepath]
2. Police Secrete [Secret Police]
3. Les Animaux de Boulder Town [The Animals Of Boulder Town]
4. Les Surhommes Attaquent [Attack Of The Supermen]
5. Chantages [Blackmails]
6. Les Tambours de Nakika [The Drums Of Nakika]
7. L'Homme de Kurashiki [The Man From Kurashiki]
8. … Le Peuple? […The People?]
9. USS Nucleus!
10. L'Echiquier Galactique [Galactic Chessboard]
11. Le Peuple des Etoiles [The Star People]
12. Planete Frontaliere [Border Planet]
13. Les Fauteurs de Guerre [The War Makers]
14. Les Professionnels [The Professionals]
15. La Forteresse [The Fortress]
16. La Destruction [The Destruction]
17. Les Sous-Hommes!!! [The Underpeople!!!]
18. La Grande Revolte [The Great Revolt]





Publishing History


After the success of the Marvel Comics translations launched by Editions Lug in 1969, Publisher-Editor Marcel Navarro decided to create his own brand of French super-powered characters. The first of these was Wampus (1969).

Then, in 1972, Lug launched the magazine "Futura", which featured several characters such as Jaleb the Telepath, Homicron, The Time Brigade, The Other, Larry Cannon, Jeff Sullivan, etc. and ran for 33 issues until 1975. The story of Jaleb the Telepath was serialized in "Futura" Nos. 1-18 (1972-73).

"Futura" was followed by the short-lived "Waki" (1974), about a prehistoric hero whose colorful adventures took place in a post-cataclysmic world, "Kabur" (1975), Lug's answer to Marvel's Conan, and finally "Mustang" (Series II) in 1980.
The Authors


FOR MORE ON CLAUDE J. LEGRAND .

Annibale Casabianca is an Italian artist whose credits include Larry Cannon and Aster.

Yves Chantereau is a French artist whose credits include Larry Cannon.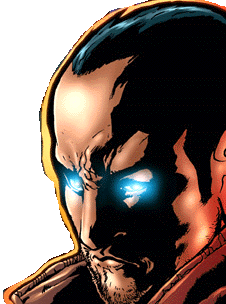 JALEB RETURNED IN STRANGERS