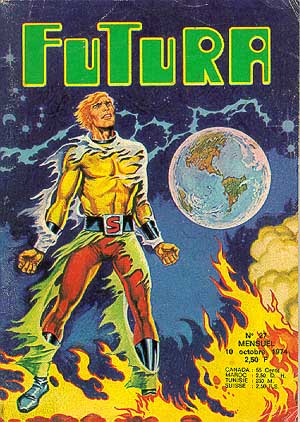 L'HOMME D'AIRAIN
[THE MAN OF BRASS]
Writer: Claude-Jacques Legrand
Artist: Luciano Bernasconi

Jeff Sullivan is the modern-day descendant of a mutant family that has latent superhuman powers. Following an electrical accident, Sullivan finds himself transported into a parallel Earth where the Allies lost WW II and the Japanese rule America. After fighting the Japanese, Sullivan meets other members of his dimension-spanning family who teach him how to use his powers. He then returns to his Earth to fight crime.

The Stories

from "Futura" Magazine


1. L'Univers d'a Cote [The Universe Next Door] (FU No. 27, 1974)
2. Naissance d'un Surhomme [Birth Of A Superman] (FU No. 28, 1974)
3. L'Homme d'Airain [The Man Of Brass] (FU No. 29, 1974)
4. Contre Battling Kong [Vs. Battling Kong] (FU No. 30, 1974)
5. Le Magicien Noir [The Dark Magician] (FU No. 31, 1975)
6. L'Hypnelectron (FU No. 32, 1975)
7. Mortelle Menace [Deadly Menace] (FU No. 33, 1975)




Publishing History


Jeff Sullivan was serialized in "Futura" Nos. 27-33 (33 being the last issue of the magazine). At first, an interesting variation on the theme of parallel universes and a Japanese-occupied America, the series eventually reverted to standard super-hero fare, with Sullivan fighting the evil Dark Magician.

The Authors

FOR MORE ON CLAUDE J. LEGRAND .

FOR MORE ON LUCIANO BERNASCONI, .

LUCIANO BERNASCONI'S OFFICIAL SITE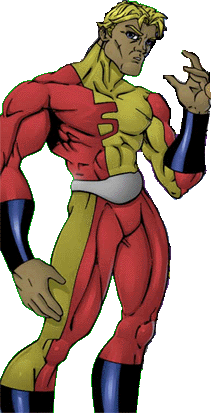 JEFF SULLIVAN RETURNED IN STRANGERS