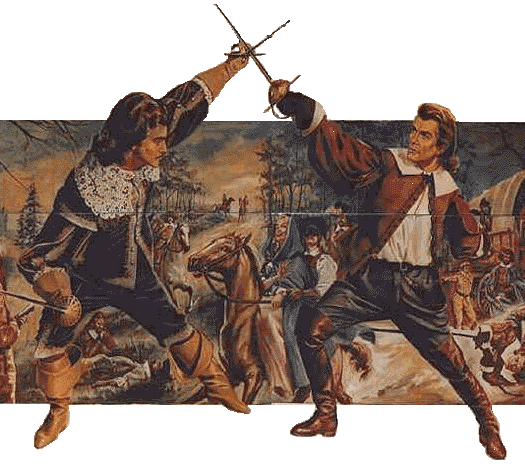 TIMELINE
PART 1
(BEFORE 1800)


1428:
Quasimodo the Hunchback exposes the evil archdeacon of Notre-Dame of Paris, Dom Claude Frollo, but cannot save the beautiful Esmeralda. (Victor Hugo - Notre-Dame de Paris)

1550:
The adventures of Monsieur Blackshirt. (Graham Jefferies - Monsieur Blackshirt)
1572:
Beginning of the adventures of the Chevalier de Pardaillan, and of Princess Fausta, a descendent of Lucrezia Borgia. (Michel Zevaco - Les Pardaillan)




1574:
The fearless Count Louis de Bussy d'Amboise, and Chicot the Jester and one of France's deadliest swordsmen, fight for the honor of Queen Margot. (Alexandre Dumas - La Reine Margot)

1578:
Death of Bussy following his love affair with Diane de Meridor, Countess of Monsoreau. (Alexandre Dumas - La Dame de Monsoreau)

1585:
Chicot fights for Henry IV in the affair of the Forty-Five. (Alexandre Dumas - Les Quarante-Cinq)

1587:
End of the adventures of the Chevalier de Pardaillan. (Michel Zevaco - Les Pardaillan)

1625
In Italy, near Spolete, François Vitelli, designated heir of the Prince of Monteleone, is murdered by his cousin Ercole Vitelli under the eyes of his son, Andrea Vitelli (Paul Féval- Bel Demonio)
1628:
D'Artagnan and the Three Musketeers (Athos, Porthos and Aramis) fight to protect the Queen of France from the evil schemes of Milady and the Cardinal de Richelieu. (Alexandre Dumas - Les Trois Mousquetaires)

1635
Andrea Vitelli returns as Bel Demonio, leader of a gang of thieves and murderers, founder of the secret conspiracy of the Brothers of Mercy, ready to avenge his father's death (Paul Féval- Bel Demonio) SEE ARTICLE

1648:
D'Artagnan and the Three Musketeers fight Milady's son, Mordaunt, and the nefarious plots of Cardinal de Mazarin. (Alexandre Dumas - Vingt Ans Apres) SEE ARTICLE


1655:
Presumed death of Andrea Vitelli (Paul Féval- Bel Demonio)

1657:
The exploits of Cyrano de Bergerac; first interplanetary travels (Cyrano de Bergerac - Autres Mondes & Edmond Rostand - Cyrano de Bergerac) SEE ARTICLE
1660:
D'Artagnan and the Three Musketeers become involved in the affair of the Man in the Iron Mask. Death of Porthos, and soon after of Athos. (Alexandre Dumas - Le Vicomte de Bragelonne)
1670:
Gwynplaine, the "Man who Laughs", makes his mark in England. (Victor Hugo - L'Homme qui Rit)

1673:
Death of d'Artagnan. (Alexandre Dumas - Le Vicomte de Bragelonne)

1676:
Explorer Jacques Sadeur discovers an elaborate utopia inhabited by an enlightened Antipodean race. (Gabriel de Foigny - La Terre Australe Connue)

1710:
The Chevalier de Lagardere saves Aurore of Nevers from the sinister machinations of the Prince of Gonzague who had her father killed. (Paul Féval - Le Bossu)

Explorer Jacques Massé discovers a "Land that Time Forgot" near South Africa. (Simon Tyssot de Patot - Voyages et Aventures de Jacques Massé)

1715:
The son of a squire and a chambermaid, Gil Blas of Santillane, leaves home and embarks on a series of picaresque exploits. (Le Sage - Gil Blas de Santillane)


1718:
The Chevalier d'Harmental takes part in a daring plot against Philippe d'Orleans, the Regent. (Alexandre Dumas - Le Chevalier d'Harmental)

1720:
The Rev. Father Pierre de Mesange discovers an opening leading to a vast subterranean empire -- Pellucidar? (Simon Tyssot de Patot - La Vie, les Aventures et le Voyage de Groenland du Révérend Père Cordelier Pierre de Mésange)



1720:
Disguised as the White Wolf, Jean Blanc fights for justice in the forest of Rennes. (Paul Féval - Le Loup Blanc) SEE ARTICLE

1722:
See 1739.

1723:
In a forest near Danzig, young baron Philippe de Nossac meets the masked Veneur Noir (Dark Hunter), a powerful crime lord, who may have resurrected his dead fiancee, Lily. (Ponson du Terrail - La Baronne Trépassée)

1735:
End of the adventures of Gil Blas of Santillane, now secretary of the Spanish Prime Minister. (Le Sage - Gil Blas de Santillane)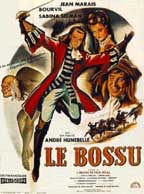 1735:
Disguised as the Hunchback, Lagardere exposes and defeats the villainous Prince of Gonzague. (Paul Féval - Le Bossu)

1739:
Birth of the man who will eventually be known as the Count of Monteleone, Fra Diavolo and Colonel Bozzo-Corona, leader of the Black Coats. (Note: Another reported date was 1722.) (Paul Féval - Les Compagnons du Silence - Les Habits Noirs) SEE ARTICLE

1743:
Birth of Joseph Balsamo. SEE ARTICLE

1752:
Voltaire's close encounter with the alien Micromegas from Sirius. SEE ARTICLE

1753:
The Chevalier des Grieux fall in love with Manon Lescaut. (Abbé Prevost - Manon Lescaut)

1759:
The unlucky nobleman Candide embarks on a series of misadventures. (Voltaire - Candide)

1760:
A team of French African explorers discover the secret land of Giphantie, where a race of secret supermen live in royal isolation. (Tiphaigne de la Roche - Giphantie)

1765:
Adventures of the clever manservant Figaro in Seville. (Beaumarchais - Le Barbier de Seville)

1768:
Wedding of Figaro. (Beaumarchais - Le Mariage de Figaro)

1770:
Birth of Helen Brown, mother of John Devil. (Paul Féval - Jean Diable).





1770-74:
Freemason alchemist Joseph Balsamo uses his hypnotic powers to plot the downfall of French monarchy. (Alexandre Dumas - Joseph Balsamo) SEE ARTICLE

1775:
Visitation of Earth by a crew of Mercurian scientists led by Scintilla. (Louis-Guillaume de La Follie - Le Philosophe sans Prétention) SEE ARTICLE

Also, birth of François Vidocq in Arras (prototype for Lecoq).

1783
Birth of David Heimer who will become Johann Spurzheim. (Paul Féval - Les Compagnons du Silence).

1785:
Cagliostro (Joseph Balsamo under another name) continues the fight against the monarchy and sets in motion the notorious affair of the Queen's Necklace. (Alexandre Dumas - Le Collier de la Reine) SEE ARTICLE

1786:
Ann Ward (later Radcliffe) travels to the vampire city of Selene in Serbia and kills vampire king Goetzi. (Paul Féval - La Ville Vampire)

1788:
The doomed love story of Paul and Virginie. (Bernardin de St. Pierre - Paul et Virginie)

Birth of Josephine Balsamo. SEE ARTICLE

1789:
Beginning of the French Revolution.

1791:
The adventures of Ange Pitou. (Alexandre Dumas - Ange Pitou)

1793:
The Chevalier de Maison-Rouge fights for justice during the Reign of Terror and hatches a plot to free Queen Marie-Antoinette. (Alexandre Dumas - Le Chevalier de Maison-Rouge)

The Scarlet Pimpernel fights Chauvelin. (Baroness Orczy - The Scarlet Pimpernel)

Birth of Count Henri de Belcamp. (Paul Féval - Jean Diable)

1795: A meteorite falls in Wold Newton, U.K.
SEE ARTICLE


1796:
Jean Valjean is sent to the Toulon Penitentiary. (Victor Hugo - Les Misérables)

1797:
Hungarian alchemist Wilhelm Storitz discovers the secret of invisibility. (Jules Verne - Le Secret de Wilhelm Storitz)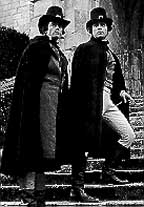 1799:
A gang of young noblemen (Morgan, Adler, Montbar, d'Assas) turned bandits and calling themselves the Companions of Jehu, plot against Bonaparte. (Alexandre Dumas - Les Compagnons de Jehu)

Between 1795-1801:
Birth of Fergus O'Breane. (Paul Féval - Les Mystères de Londres)

Birth of Lecoq (aka Toulonnais l'Amitié) of the Black Coats, and father of Monsieur Lecoq. (birth dates have been reported as 1795 and 1803.) Also birth of Dr. Samuel (1800?) and Maman Leo (Leocadie Samayoux). (Paul Féval - Les Habits Noirs)