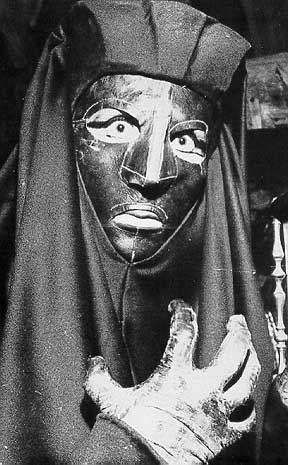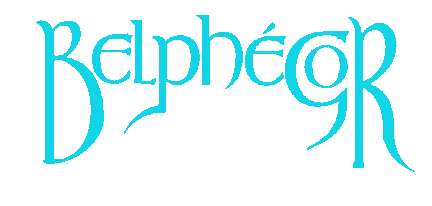 Created by: Arthur Bernède (1871-1937)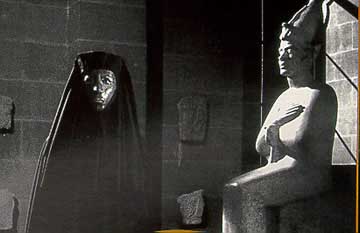 Writer Arthur Bernède was a renowned playwright, journalist, screenwriter, and the author of numerous popular novels. His best-remembered creations are the mysterious avenger known as Judex (co-created with and for filmmaker Louis Feuillade who directed the first Fantômas serials), and the villainous Belphegor, the so-called "Ghost of the Louvre".

In 1919, Bernède joined forces with actor René Navarre (who had played Fantômas in the Feuillade serials) and writer Gaston Leroux (the creator of Rouletabille) to launch the Société des Cinéromans, a production company that would produce films and novels simultaneously. Belphegor (the name is a variation on the demon Baal-Phagor) was an attempt by Bernède to create a character to rival Fantômas, Judex, and the Phantom of the Opera.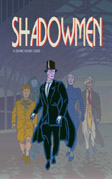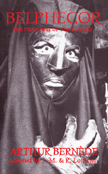 TO FIND OUT MORE, BUY THE BOOKS
---
THE BOOK
Belphegor
by Arthur Bernède
("Les Romans Mystérieux", Tallandier, 1927).
1. Le Mystère du Louvre (The Mystery of the Louvre)
2. De Mystère en Mystère (From Mystery to Mystery)
3. Le Fantôme Noir (The Black Ghost)
4. Les Deux Polices (The Two Polices)

Note: Novelization of Bernede's script for the film. The original edition was illustrated by stills from the film.
---
THE FILMS
Belphegor
(B&W., serial in four eps., 1927)
Dir: Henri Desfontaines.
Wri: Arthur Bernède.
Cast: René Navarre (Chantecoq), Lucien Dalsace (Jacques Bellegarde), Elmire Vautier (Simone Desroches), Georges Paulais (Inspector Ménardier), Jeanne Brindeau (Elsa), Genica Missirio (Maurice de Thouars).
Story: A ghostly presence is haunting the Louvre, seeking the Treasure of the Kings of France, hidden under the museum. The villains are unmasked by journalist Jacques Bellegarde and detective Chantecoq. Belphegor is revealed to be Bellegarde's mistress, Simone Desroches, who learned of the Treasure in a manuscript written by Catherine de Medici's astrologer, Ruggieri.

Note: The hero is Bernede's Chantecoq, the "King of Detectives", who first appeared in 1912 in Bernede's Coeur de Française as a French secret service agent, then in L'Espionne de Guillaume (1915), and Chantecoq (1916), and became a detective after World War I.



La Malédiction de Belphegor
(The Curse of Belphegor)
(Col., 98 min., 1966)
Dir: Georges Combret.
Wri: Georges Combret, Michel Dubox.
Cast: Paul Guers, Dominique Boschero, Raymond Souplex, Raymond Bussières, Noelle Noblecourt, Maurice Chevit, Achille Zavatta, Marcel Charvey, Annette Poivre.
Belphégor - Le Fantôme du Louvre
(Belphegor - The Ghost of the Louvre)
(Col., 97 min., 2001)
Dir: Jean-Paul Salomé.
Wri: Jean-Paul Salomé, Jérôme Tonnerre, based on the novel by Arthur Bernède.
Cast: Sophie Marceau (Lisa/Belphegor), Michel Serrault (Verlac), Frédéric Diefenthal, Julie Christie, Jean-François Balmer, Patachou, Lionel Abelanski, Françoise Lépine, François Levantal, Jacques Martial, Philippe Maymat, Pierre Aussedat, Matteo Vallon.
---
TELEVISION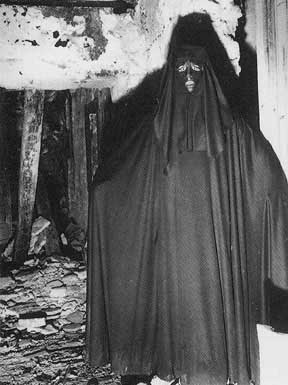 Belphegor, ou Le Fantôme du Louvre
(Belphegor, or The Ghost of the Louvre)
(ORTF 1, B&W., thirteen 30 min. episodes, rep. as four 80 min. episodes, 1965)
1. Le Louvre (6 March 1965)
2. Le Secret du Louvre (The Secret of the Louvre) (13 March 1965)
3. Les Rose-Croix (The Rosicrucians) (20 March 1965)
4. Le Rendez-Vous du Fantôme (Rendezvous with the Ghost) (27 March 1965)
Dir: Claude Barma.
Wri: Claude Barma, Jacques Armand, based on the screenplay by Arthur Bernède.
Cast: Juliette Gréco (Laurence Borel), René Dary (Commissioner Ménardier), Yves Renier (André Bellegarde), Christine Delaroche (Colette Ménardier), François Chaumette (Boris Williams).

Story: A ghostly presence is haunting the Louvre. In reality, it is a medium (Gréco) who is dressed as a "ghost" (Belphegor) and is manipulated by a secret society led by Boris Williams. They are looking for an ancient alchemical treasure hidden inside the statue of the god Belphegor in the museum. The villains are unmasked by André Bellegarde, an enterprising student, and his girlfriend Colette, the daughter of Police Commissioner Ménardier.
---
THE COMICS
Belphegor se venge
(Belphegor's Revenge)
(France-Soir, 24 episodes, 30 March-24 April 1965)

Wri: Jacques Armand & Claude Barma, based on the screenplay by Arthur Bernède; Art: Julio Ribera.

Story: The beautiful Daphné Villarosa continues Belphegor's "mission" and, with the help of a new "ghost", arranges Boris Williams' escape.

Note: Illustrated sequel to Claude Barma's 1965 television series serialized in the daily newspaper France-Soir. Julio Ribera is a Spanish artist working primarily in French comics. He is famous for his creation of the comic book series Le Vagabond des Limbes (The Vagabond of Limbo) with writer Christian Godard.
---
ANIMATION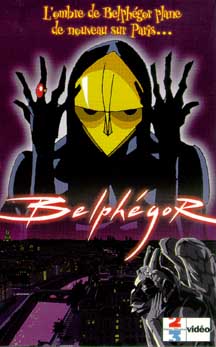 Belphegor
(France 2, France 3, Les Armateurs Reunis, Cymax, Tooncan, Toutenkartoon production, twenty-six 26 min. episodes, 2001)
Dir: Jean-Christophe Roger.
Created by: Gérald Dupeyrot (Story), Frédéric Bézian (Graphic Design).