One of the most prolific creators in comics, Greg (Michel Regnier) (1931-1999) started his career as a writer/artist at age 16 with the humor series Nestor & Boniface. In the early 1950s, he produced a superhero series, Le Chat [The Cat], under the pseudonym of "Michel Denys". In 1954, he launched his own, short-lived magazine, "Paddy".

In 1958, Greg joined the editorial team of "Tintin," which he later edited from 1965 to 1975. There, he wrote and drew a number of humor adventure series including Rock Derby, Zig & Puce (taken over from Alain Saint-Ogan) and the classic Le Mystère de l'Homme Aux Trèfles [The Mystery of the Clover Man]. As a writer, he contributed scripts to Chick Bill, Modeste & Pompon, and Clifton and co-created a number of cutting-edge, modern adventure heroes, such as Bernard Prince and Comanche for artist Hermann, Bruno Brazil for artist William Vance, and Luc Orient for artist Eddy Paape. He also wrote the poetic series Olivier Rameau for artist Dany.

During the 1960s, Greg also wrote and drew the hugely successful humor series Achille Talon (known in the U.S. as Walter Melon), created in 1963 for "Pilote" and the juvenile adventure series Les As for "Vaillant." Greg also wrote some of Spirou's best adventures, and after artist Andre Franquin's death, took over the writing of the spin-off series, Le Marsupilami. Other writing credits include Cobalt and Johnny Congo. In total Greg's comics career total over 250 graphic novels.

Greg also penned several successful detective novels for publisher Fleuve Noir and the film adaptations of two of Tintin's animated features: The Temple of the Sun and The Lake of Sharks.

Greg passed away on 29 October 1999.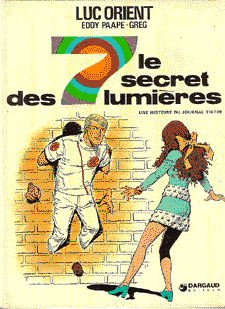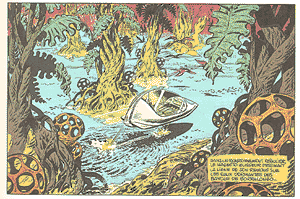 TERANGO