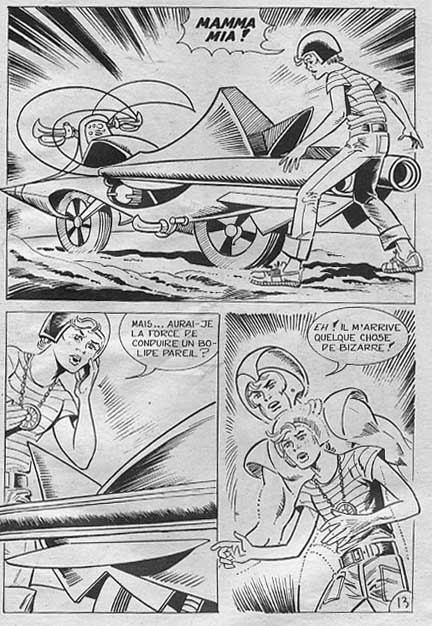 Wri: Maurizio Torelli
Art: Fausto Oneta

Teenager Tom Tanner rescues alien Urnus who gives him a medallion that grants him super-powers. As "Little Cube" (his nickname), Tom then saves human astronauts from evil aliens.
Publishing History


Originally published in Special-Rodeo Nos. 102, 103, 108, 109.

The Authors


FOR MORE ABOUT MAURIZIO TORELLI, .

Fausto Oneta is an Italian artist, the brother of Franco Oneta who drew Zembla. His other contributions to Lug included the western Akewa and the science fiction story Quanter.