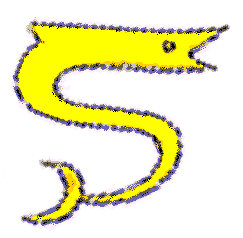 Writer: Lob (pseudonym of Jacques Loeb) (1932-1990)
Artist: Georges Pichard (1920- )

Submerman features the bittersweet tales of a Prince of Atlantis and his Wonderland-like undersea kingdom, which also includes the villainous, scaly, green-skinned Hydrons. The stories also star the Cousteau-like Captain Goujon.

The Stories

from "Pilote" Magazine


By Lob & Pichard:

1. Submerman (28 p.) (PI Nos. 377-390) (1967)
2. Au-Dela du Grand Bouchon [Beyond The Great Stopper] (28 p.) (PI Nos. 404-417) (1967)
3. Les Peuples de la Mer [The Undersea People] (28 p.) (PI Nos. 431-444) (1968)
4. L'Aventure sans Retour [The Adventure Of No-Return] (28 p.) (PI Nos. 488-501) (1969)
5. Le Peril Vert [The Green Peril] (28 p.) (PI Nos. 520-533) (1970)


By Pierre LeGall:

1. Au-delà de l'Eau [Beyond the Water] (Dargaud, 2001)
2. Le Grand Cloaque [The Great Cloaca] (Dargaud, 2002)


by Lob & Pichard

by LeGall
Publishing History

Submerman was originally serialized in the late 1960s in the weekly comic magazine "Pilote". Publisher Glenat released two graphic novels, Submerman (1976) and Les Peuples de la Mer [The Undersea People] (1978).
In 1979, publisher Dargaud released Les Mémoires de Submerman [Submerman's Memoirs]. The last two stories were never collected in the graphic novel format.

In 2001, writer-artist Pierre LeGall embarked on a remake of the Lob-Pichard stories.


The Authors

FOR MORE ON LOB & PICHARD, .

TO SEE LOB & PICHARD'S "TENEBRAX",

SUBMERMAN & CAPTAIN GOUJON


Submerman © 2001 Lob/Pichard. All rights reserved.