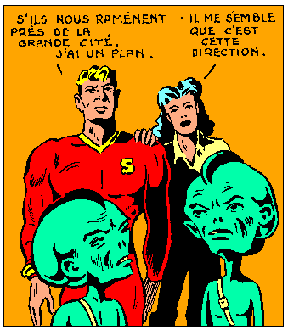 Writer/Artist: Auguste Liquois (1902-1969)


The Stories


Salvator is shipwrecked on a mysterious island where he meets Professor Sirenus. Sirenus gives him super-powers and a bracelet that enables the two men to remain in telepathic contact.

Salvator's first adventure pits him against Neptunas, an underwater tyran who wants to rule the world. He then fights the would-be Queen of the World in her prehistoric jungle kingdom.

Satanas' last adventure takes him to Mars where he defeats an invasion scheme by the inhabitants of the Red Planet.


Publishing History


Salvator was serialized in the comic magazine "Tarzan" in 1947 and 1948 (74 pages in total). It was reprinted in two volumes by Editions Prifo in 1977.


The Author


Salvator was written and drawn by Auguste Liquois, who went on to create Satanax.

FOR MORE ON AUGUSTE LIQUOIS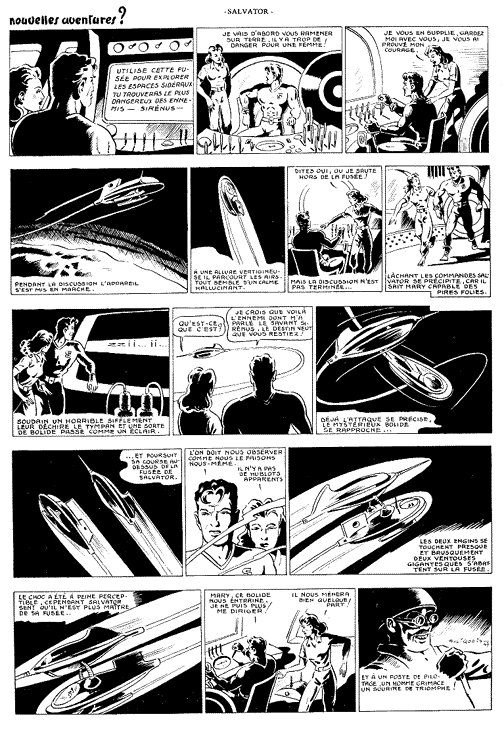 Salvator © 2003 Liquois. All rights reserved.