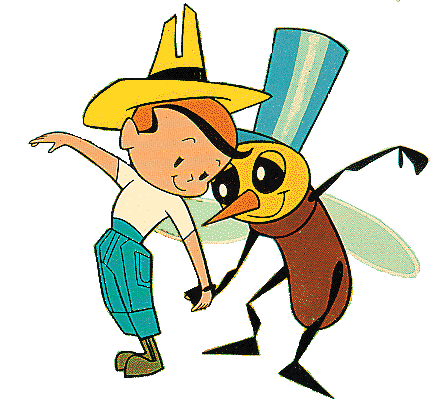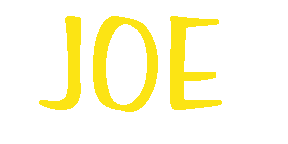 Created by: Jean Image.

Joe is a little boy who was shrunk to insect-size by a friendly bee named Bzz. He then went on to share many adventures with Bzz among the bees, mostly thwarting the evil schemes of the neighboring, pirate-like wasps.

In the second season, Joe similarly helped the ants against the red ants. Finally, in a third and last season, he and Bzz teamed up again to search the Kingdoms of the Flies to find and capture the witch Tsetsebosse whose spell had put Queen Fleur-de-Miel's Hive to sleep.
Broadcast Informtion: ORTF 1, Col., Three Seasons of thirteen 5-min episodes, 1960-63)

1. Joe chez les Abeilles (Joe Among the Bees) (released in video as Joe Petit Boum-Boum)
2. Joe chez les Fourmis (Joe among the Ants)
3. Joe aux Merveilleux Royaumes des Mouches (Joe in the Wonderful Kingdoms of the Flies) (released in video as Joe et la Sorcière (Joe and the Witch))

Dir: Jean Image.

Wri: Jean & France Image, Michel Emer.

Voices: Roger Carel (Joe), Laurence Badie, Christian Legrand, Linette Lemercier.
GALLERY
of IMAGES
CLICK HERE
The Author

Jean Image emigrated from Hungary to France in 1932. He became one of the pioneers of post-World War II French animation with the feature-length Jeannot l'Intrépide (1950). His other animated features include Bonjour Paris (1953), Aladdin (1970) and two Baron of Munchausen features (1979 and 1984).